Free Sample of Cyndi Bands Elastic Hair Ties
This offer has expired. We are out of supply of free Cyndi Bands samples.
No purchase necessary. While supplies last. Limit 1 per household/email/computer.
Choose from two ways to get your Free Cyndi Bands
SOLD OUT
Sign up for our email list. You will receive an email from us no more than twice a week about New Items and Promotions. We do NOT sell email addresses. You may opt out at anytime.
** As of 1/19/11 - Supplies of the free Cyndi Bands for mailing list subscribers are no longer available.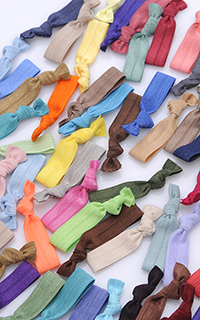 This free offer has expired.

We will NOT sell any of your personal information.
See all Cyndi Bands on ShopLAStyle.com